List of Articles in English
Proposal - Qualification for Olympic Games 2004

© FIG TRA TC, St. Petersburg / Russia, 28.11.2001&nbsp &nbsp &nbsp &nbsp &nbsp &nbsp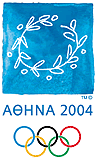 At the end of September the IOC Board made some decisions on the number of athletes in the different sports / disciplines for the Olympic Games in Athens 2004.
In order to reach a maximum number of 10'500 athletes, it was necessary to strictly control the athlete quotas in all sports, and in fact make quota reductions in several sports. It was very difficult to allow quota increases within this framework.
So of course the FIG and the Trampoline Technical Committee were very pleased when the IOC confirmed that in the interest of strengthening the depth of competition in the Olympic Trampoline events, an increase of a total of 8 athletes has been granted.
Furthermore, the IOC informed that the drafted gymnastics qualification system for the Athens 2004 Olympic Games must be sent to the IOC by the end of October 2001, to be decided by the IOC Executive Board in December 2001, so that detailed qualification system texts will be sent to the NOC's in March 2002.
The Trampoline Technical Committee met during the World Cup in St. Petersburg, October 28th, and decided on the TC proposal which then was send to the FIG Secretary General.
Of course there had been discussions via e-mail during the month before. The principles for the proposal in the order of importance were
&nbsp &nbsp &nbsp &nbsp &nbsp a) the best gymnasts should compete
&nbsp &nbsp &nbsp &nbsp &nbsp b) from as many countries as possible
&nbsp &nbsp &nbsp &nbsp &nbsp c) from as many continents as possible
&nbsp &nbsp &nbsp &nbsp &nbsp d) the host country should be represented.
The TC proposal is as follows:
The qualifying event for the Olympic Games are the Trampoline World Championships in the year preceding the Olympic Games.

Qualification System:
Places 1 – 14 will be attributed to federations according to the final ranking of their gymnasts at these Word Championships. Federations with 2 (two) gymnasts in the top 8 (eight) of the final ranking will get 2 (two) places, all other federations will get 1 (one) place.
The federations have an open right of selection.
Places 15 – 16 to be nominated by the FIG Executive Committee on proposal of the FIG Trampoline Technical Committee (to guarantee an adequate representation of the continents, to make sure the host country is at least represented in one of the two disciplines and / or to cater for other unforeseen cases.
Should there be no special circumstances as mentioned above, those two places will be assigned following the same criteria as places 1 – 14.




Horst KUNZE, President of the FIG Trampoline Technical Committee



---
Related articles :
IOC raises the number of trampolinists for Olympic Games 2004 !! (INFO)