List of Articles in English
IOC raises the number of trampolinists for Olympic Games 2004 !!



press release of the International Gymnastics Federation (FIG) - Moutier 24.9.2001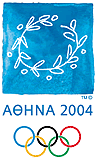 Athens 2004 Olympic Games
IOC raises quota for Gymnastics !
Confirmation of the Olympic Programme
The IOC has communicated the following decisions taken at the meeting of the IOC Executive Board meeting 18-20 September 2001 in Lausanne (SUI).
Faced with an increasing number of athletes and events over recent Olympic Games, with 10'960 accredited athletes in 300 events in Sydney 2000, the following elements were identified as the key priorities in establishing the Olympic Programme for Athens 2004:
establishing the total number of athletes
maintaining the current number of events
establishing athlete quotas in each sport
increasing female participation within identified frameworks.

The IOC feels that these objectives have been met in the decisions confirmed by the IOC Executive Board at its meeting this week. For the Athens 2004 Olympic Games, gthere will be a total number of approximately 10'500 athletes, the level of approximately 300 events will be maintained. In order to reach a maximum number of 10'500 athletes, it was necessary to strictly control the athlete quotas in all sports, and in fact make quota redcutions in several sports.

It was very difficult to allow quota increases within this framework. Therefore, the IOC Executive Board did not support the requested increase in the number of groups in Rhythmic Gymnastics. However, the IOC is pleased to confirm that in the interest of strengthening the depth of competition in the Olympic Trampoline events, an increase of a total of 8 athletes has been granted.

As there has been no change to Artistic Gymnastics, the IOC confirms that the athlete quota for Trampoline shall increase from 24 to 32, with the resulting increase in the overall gymnastics quota from 304 to 312, and the programme of gymnastics events from the Sydney 2000 Olympic Games will be maintained for the Athens 2004 Olympic Games.

Furthermore, the IOC informs that the drafted gymnastics qualification system for the Athens 2004 Olympic Games must be sent to the IOC by the end of October 2001, to be decided by the IOC Executive Board in December 2001, so that detailed qualification system texts will be sent to the NOC's in March 2002.

The following principles have been laid down for the Tripartite Commission Invitation Places:
all invitation places should be allocated by the Tripartite Commission (IOC-IF-NOC)
the allocation of invitation places should start from two years prior to the Olympic Games and be linked to the allocation of Olympic Solidarity development scholarships
invitation places should be available in each individual sport.

In developing the qualification system, the FIG is requested to reserve 4 places of the total quota of 312 for Tripartite Commission invitation places.

As more information is available it will be forwarded to all federations as quickly as possible.

Norbert Bueche, FIG Secretary General




--->> Visit the FIG Web Page : INFO <<---