List of Articles in English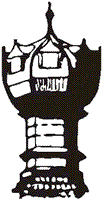 Litoměřický Kalich competition celebrated 10th anniversary !!!

(by Jana Štefaniková, SK GT Litoměřice) &nbsp &nbsp &nbsp &nbsp &nbsp &nbsp &nbsp &nbsp &nbsp &nbsp

The international trampoline competition "Litomeřický Kalich" said welcome to participants from the Czech Republic and abroad on Saturday, 20th October 2001 . For the 10th time this international competition took place in Litoměřice, the Czech Republic.
Besides the domestic club from Litoměřice (Sport Club of Gymnastics and Trampoline Litoměřice) competitors of all trampoline clubs in the Czech Republic accepted the invitation. Le Salto Limburg Club came from Belgium and the bus full of competitors and trainers of several trampoline clubs (about 40 persons) went from Switzerland.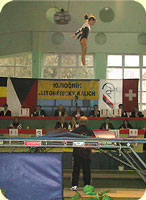 The major of the Litoměřice town, Mr Jiří Landa, accepted the invitation too. He handed over memorial presents with Litoměřice topic to chiefs of foreign clubs. We hopes clubs will arrive the next year again.

The number of competitors was very high and so the organising team headed by Jan Michalko (the Chief of the Litoměřice club) decided to use 2 complete groups of judges led by 2 superior judges.

In the Czech Republic we have not so much experience with this judging system, but it was necessary to do it to manage the whole competition in convenient time extend.
More than 100 competitors were divided to several age groups in order that the younger competitors had the chance to reach the medal place in their age category.




Both individuals and synchronised pairs performed one compulsory and one voluntary routine in the qualifying round.

Two third of best competitors (maximally 8 pro category) went to final round. Points obtained in the final determined the winners.
---
Synchronized competitions.
In the synchronised competition of girls born 1987 and younger the experienced pair Kadlecová / Vaculínová from Rožnov had no concurrence and won with great point koerence ahead of the second pair.
GIRLS BORN 1987 AND YOUNGER
CLUB
QUAL
FIN
diff

1.
Kadlecová/Vaculínová
Rožnov
78,1
41,9
8,3

2.
Frydrychová/Vlachová
Liberec
70,7
35,5
1,5

3.
Morávková/Doležalová
Liberec
71,4
35,3
1,2
The competition of synchronised pairs - girls born 1982-1986 - was much more balanced. Only in the final round the pair Svobodová / Pilzová from Litoměřice succeeded to overtake the leading pair Musialková / Závodníková.
GIRLS BORN 1982-1986
CLUB
QUAL
FIN
diff

1.
Svobodová/Pilzová
Litoměřice
75,8
42,9
8,0

2.
Musialková/Závodníková
Olo/Brno
78,7
42,2
7,2

3.
Palacká N./Havelková
Rožnov
75,2
41,7
7,5
In the category of synchronised pairs of women there were only 3 pairs from Switzerland. In this category could have been the pair Honzáková / Vachníková (the Czech Republic), which belong to the world quality, but Lenka Honzáková is in Canada now.
LADIES BORN 1981 AND OLDER
CLUB
QUAL
FIN
diff

1.
Wehrli/Bryner
SUI
74,6
38,0
1,7

2.
Moses/Bonsack
SUI
68,7
37,0
2,6

3.
Von Känel/Graf
SUI
69,8
36,0
4,1
There were much less pairs in the boy's and men's categories. In the background there is the fact that in the Czech Republic there are 5 times more girls than boys in the trampoline clubs.
The pair Polli / Urech from Switzerland dominated the competition of synchronised pairs of boys 1982-1986 thanks to routines with much higher koiculty. There was only 0,1 of point between the 2nd and the 3rd places.
BOYS BORN 1982-1986
CLUB
QUAL
FIN
diff

1.
Polli/Urech
SUI
79,0
43,7
9,0

2.
Merkli/Schärer
SUI
72,3
39,0
4,1

3.
Burian/Knirsch
Liberec
72,6
28,9
4,6
Synchronised pair Dufek / Dejl - the favourite of the men category - performed the interruption of the routine firstly. The pair had good luck to get to the final (it went to the final like the worst pair). In the final round the pair had the best routine and won with a big advantage. We hope the pair will be successful in the World Cup competition, which will take place on 27th October in Sankt Peterburg (Russia).
MEN BORN 1981 AND OLDER
CLUB
QUAL
FIN
diff

1.
Dufek/Dejl
Petřiny
60,3
44,8
11,8

2.
Makovec/Topič
Brno/Žiž
71,5
37,4
4,6

3.
Frecker/Brack
SUI
68,8
37,1
3,5
---
Individual competitions
were very balanced. In some categories there were individuals with much more performance level than the rest of the category, of course.

Zita Frydrychová, the hopeful of the club of Liberec used successfuly her experience and thanks higher difficulty won the category girls born 1990 and younger ahead her swiss rivals.
GIRLS BORN 1990 AND YOUNGER
CLUB
QUAL
FIN
diff

1.
Frydrychová Zita
Liberec
54,4
29,3
5,5

2.
Bachofner Anja
SUI
52,6
28,8
4,1

3.
Tollardo Romana
SUI
52,7
28,0
2,6
On the other hand Jana Vaculínová from Rožnov (CZ) dominated the category of girls 1987-1989. Jana is the daughter of Věra Vyroubalová-Vaculínová, who was the long-term Czechoslovak representant and won 15 times the Czechoslovak Championship (both individuals and synchron). We wish long trampoline career to Jana too!
GIRLS BORN 1987-1989
CLUB
QUAL
FIN
diff

1.
Vaculínová Jana
Rožnov
57,5
32,8
9,2

2.
Navrátilová Veronika
Olomouc
56,7
30,9
6,0

3.
Kolb Carole
SUI
55,2
30,4
5,9
The competition of girls 1982-1986 was very balanced to the last moment. Two best girls from qualifying round, Libuše Pilzová and Cornelia Trümpy, were completed by the very good performance of Kristýna Závodníková in the final round.
GIRLS BORN 1982-1986
CLUB
QUAL
FIN
diff

1.
Trümpy Cornelia
SUI
61,1
35,2
9,8

2.
Pilzová Libuše
Litoměřice
60,8
34,7
10,1

3.
Závodníková Kristýna
Brno
56,8
34,1
10,0
Categorie of women (1981 and older) had not so strong level. The favourite of the group, Jitka Holíčková, finished not her final routine.
LADIES BORN 1981 AND OLDER
CLUB
QUAL
FIN
diff

1.
Kadlecová Zuzana
Olomouc
56,7
32,6
8,6

2.
Von Känel Nicole
SUI
55,9
31,8
7,3

3.
Bonsack Elisabeth
SUI
50,6
27,4
4,1
Competition of boys born 1990 and younger had the only favourite - David Koudelka. The rest of the group was balanced.
BOYS BORN 1990 AND YOUNGER
CLUB
QUAL
FIN
diff

1.
Koudelka David
Brno
53,7
28,3
5,1

2.
Beran Jakub
Litoměřice
46,7
24,3
2,6

3.
Zálužanský Jan
Žižkov
47,8
23,9
1,7
In the category of boys 1989-1987 at least two best competitor performed very solid routines.
BOYS BORN 1989-1987
CLUB
QUAL
FIN
diff

1.
Burian Michal
Liberec
54,7
29,9
6,9

2.
Komarov Daniel
Petřiny
51,9
29,1
8,5

3.
Zálužanský Milan
Žižkov
51,1
26,8
3,6
Among boys born 1982-1986 the audience can see a lot of good routines with compared koiculty. The execution determined the place of the competitor. In the final there was the situation that two boys obtained the same points. The only winner was the competitor with better performance score in the final.
BOYS BORN 1982-1986
CLUB
QUAL
FIN
diff

1.
Brack Martin
SUI
59,1
33,5
8,4

2.
Polli Raphael
SUI
55,8
33,5
9,5

3.
Sante Piero Antonio
Limbourg
55,8
31,7
9,0
Men's competition was the most exciting point of the day. Here started two long-term Czech representants, who performed routines with high koiculty. For several years Petr Dufek is the best men competitor of the Czech Republic. He won several times the Czech Championship and took part at World Championships. In the same club there is, now very good competitor, Petr Dejl too. They both do their best to improve execution and koiculty of routines and we hope they will succeed at some international competition too.
MEN BORN 1981 AND OLDER
CLUB
QUAL
FIN
diff

1.
Petr Dufek
Petřiny
65,1
38,3
14,4

2.
Petr Dejl
Petřiny
62,8
37,7
13,3

3.
Kurtin Jiří
Brno
58,9
36,3
12,0
---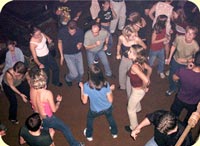 Conclusion.
The competition was without serious problem. Competitors and the audience were able to enjoy it in the ambience of very good performances. Especially the younger participants were very pleasant with a lot of prizes.
The exciting banquet was the last point of the event.
The organising team from Litoměřice wishes that the next year international competition of "Litoměřický Kalich" would be even more pleasant than this year.